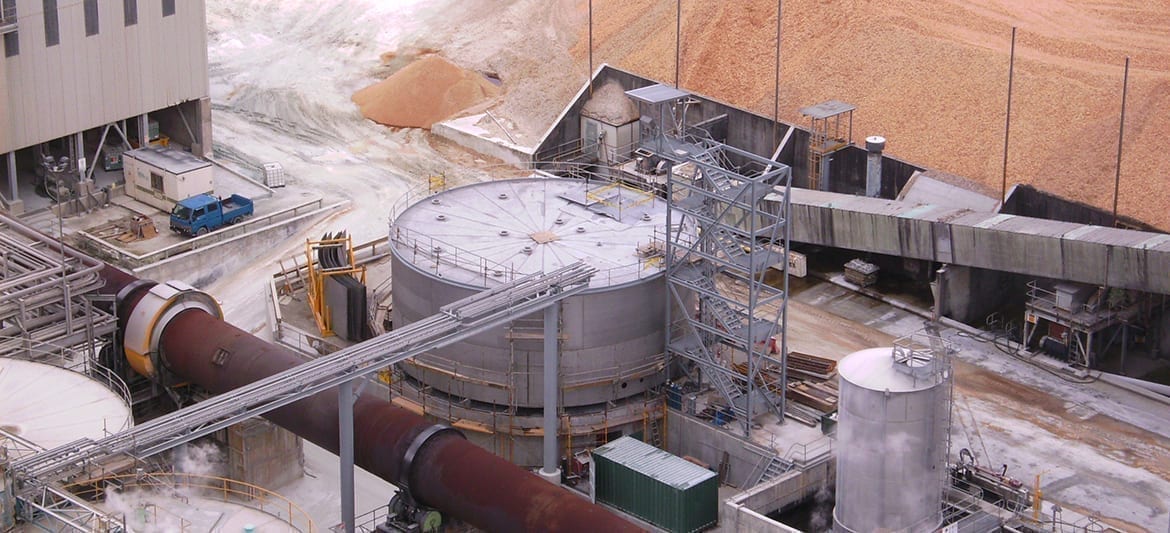 Oji Fibre Solutions
Tasman & Kinleith Mills – Annual Maintenance Shuts
Page Macrae Engineering is a panel member for the maintenance of Oji Fibre Solutions' Tasman Mill in Kawerau and Kinleith Mill in Tokoroa.
OJI Fibre Solutions Tasman and Kinleith Mills require ongoing maintenance and refurbishment to ensure uninterrupted production of pulp and paper. Since 2015, Page Macrae Engineering has delivered a reliable, high-quality maintenance programme to OJI Fibre Solutions Tasman (Kawerau) and Kinleith (Tokoroa) Mills.
We take pride in the way we deliver our services, striving for excellence at every touchpoint. Our team constantly evaluates how we can provide our maintenance and engineering solutions with more efficiency, a high degree of health and safety awareness and quality assurance.
At Page Macrae Engineering we stand behind our people and our processes. We endeavour to deliver the highest quality workmanship – even in the toughest conditions.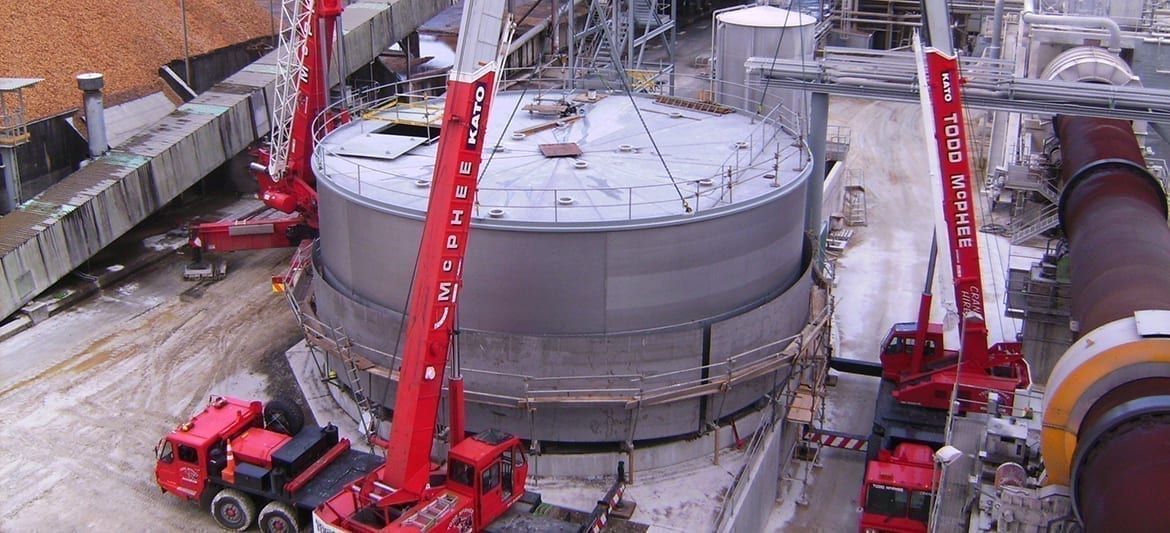 Oji Fibre Solutions (formerly Carter Holt Harvey)
Kinleith Mill – No.4 White Liquor Clarifier
Between 2007 and 2012, Page Macrae Engineering constructed three white liquor clarifier tanks for Carter Holt Harvey's pulp and paper mill in Tokoroa.
The carbon steel materials were in a sad state of repair so a new Clarifier made from 2304 Duplex Stainless Steel was proposed. Our ability to 'think outside the square' and to provide an approved solution, coupled with our reputation with the client, enabled us to win the contract.
Due to the size of the clarifier and because the client needed to reuse the existing concrete base, it was not viable to build it elsewhere and transport it to the site.
Built on site and adjacent to the existing tank, the new clarifier brought about its challenges – room to fabricate, services, road closure, transfer and its 'cone down' floor – all undertaken with an installation window of just 14 days. The methodology used was to cut the existing Clarifier into large pieces and crane them out before lifting the new 90 Tonne Clarifier and positioning it onto the existing concrete base – in a single lift.
We had previously constructed two new white liquor duplex clarifiers for the mill – in 2007 and 2008. Both had restricted access, so our unique jacking system was used to construct them onsite. They were both built within tight timeframes.